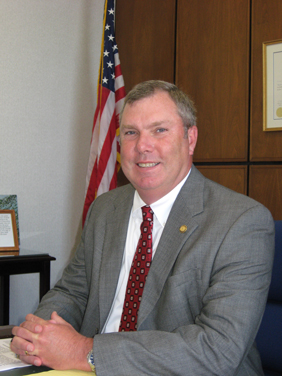 Welcome to the Virginia Marine Resources Commission. We serve as stewards of the Commonwealth's marine and aquatic resources, and protectors of its tidal waters and homelands, for present and future generations.
We manage saltwater fishing, both recreational and commercial. We work to create and maintain sustainable fisheries for the benefit of all anglers and the ecosystem.
We also manage water bottoms in public trust for the citizens of the Commonwealth. Our Habitat Management Division works with those who wish to use them for piers or water-dependent projects.
Our Law Enforcement Division, the Virginia Marine Police, patrols the waterways to enforce the regulations and to assist citizens in need.
We take our duties seriously, striving always to serve the public in a professional, responsive and responsible way.
Please join us as protectors of our critical natural resources so that they remain for our children and grandchildren to enjoy them as we do.

Steven G. Bowman, Commissioner, VMRC