MANAGEMENT INFORMATION SYSTEMS DEPARTMENT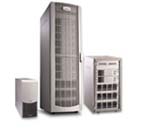 In 1993 the Commission created a Management Information Systems (MIS) office to oversee the development of automated systems throughout the agency. The program coordinates MIS planning, helps with systems development, provides technical support to Agency personnel, produces this agency web site, maintains and procures hardware and software, and develops agency MIS procedures consistent with State directives and agency resources. The MIS Department, also known as the Business Applications Department, currently has a staff of three and manages a network of over 100 computers with connections to central State mainframes and the Internet.
During the early years of the program, much of the emphasis was on networking microcomputers with other computer resources and other government agencies, standardizing commercial software, moving data applications to common database management systems, developing new data applications, increasing network security measures and training personnel. By 2012, the Commission completed renovation of it's customized data applications. The agency now has a portfolio of fifteen web based applications that collectively manage millions of business records. Most agency applications are designed for internal agency use, but several are now in use by external users as well and the Commission continues to look at ways to make use of the internet to make interaction with the Commission easier for our clients.
A few of our public facing web applications are listed below:
[Habitat Management Permits and Applications Page]

[Pending Oyster Lease Applications]

[Saltwater Journal]

[Chesapeake Bay Online Map]

[VMRC Mobile]
Contact Erik Barth , Business Systems Manager, for further information.